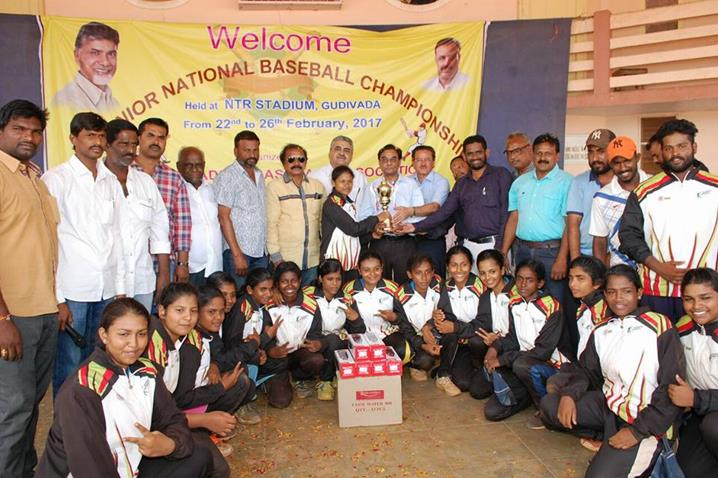 In the 26th Junior National Baseball championship held at NTR Stadium, Gudivada, Krishna District, Andra Pradesh (22nd to 26th February 2017) Kerala Junior Girls crowned the title by defeating Maharashtra in the Final 9-8. in the 3rd Bottom , champions were trailing with 2-6 and the outstanding performance of Ms. Monitta Deyol Joseph, pitcher of the Kerala team and Ms. Aparna Manoj, short stopper of Kerala team made a tremendous come back. After the completion of fifth top Kerala girls manager to bring the score to 8 each and they made an easy win in the last bottom by scoring the 3rd base run with an error of collection from the catcher by the 3rd base fielder. Sri. Rogen Joy and Sri. Hashique N P were the coaches for the team and Ms. Avani was the manager for the team. Team was lead by captain Vinaya of Malappuram and vice Captain Adhitya of Kannur.

Boys team lost to Chandigrah in their Qtr final match held on 24th. This is for the first time boys is qualified for the qtr final matches too. Sri. Abhilash Subran was the coach for Boys.

"This historic victory will give new possibilities and hopes for the state baseball", said state Secretary Shahul Hameed. M N Krishnamoorthy, President, KBA, other office bearers and distrisct office beareres conveyed thier greetings to kerala team along with the founder Secretary sri. Arun T S.